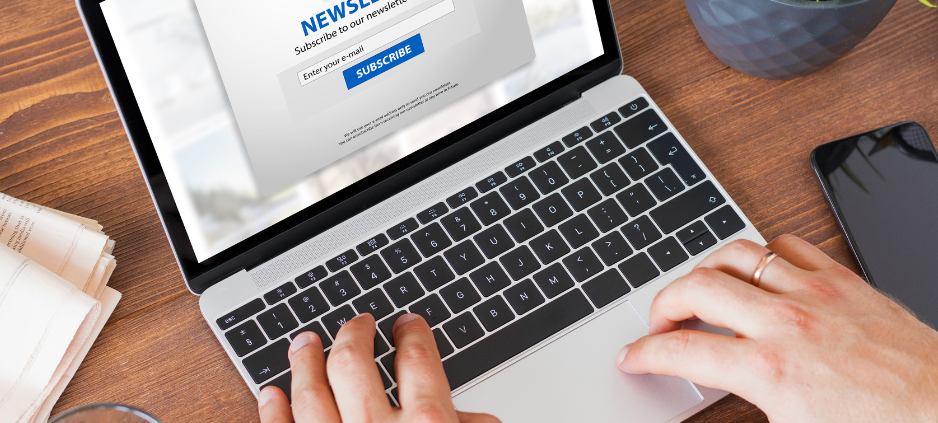 https://spef4kids.org/wp-content/uploads/Subscribe-Newsletter.png
938
938
Stacey Petersen
https://spef4kids.org/wp-content/uploads/SPEF-LOGO-HEADER-TEMP.png
Stacey Petersen
2023-08-24 14:57:41
2023-09-15 11:57:16
Keep Informed – Subscribe To Our Newsletter

ONE DAY, ONE CAUSE, ONE COMMUNITY
It is less than a month away, so start planning out your day! Our local restaurants have agreed to donate 10% of their proceeds for the day back to SPEF. This money will support the educational excellence in our South Pasadena schools.
Make sure to take a photo of you, friends, and family as you're out there, and don't forget to tag SPEF4kids in the picture – we want to see you out and about having fun ALL DAY!
Click here to see what restaurants are joining us in our cause.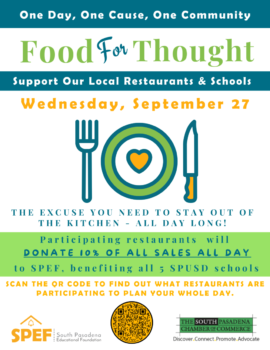 https://spef4kids.org/wp-content/uploads/as-of-081423.png
1200
1200
Stacey Petersen
https://spef4kids.org/wp-content/uploads/SPEF-LOGO-HEADER-TEMP.png
Stacey Petersen
2022-09-01 04:40:37
2023-08-24 15:05:31
Food For Thought – September 27

The Teacher Direct Grant application process is open for the 2023-2024 school year.
Exciting news for this year. The SPEF board has voted to DOUBLE the funding for Teacher Grants again this year to $100,000!
The South Pasadena Educational Foundation offers the Teacher Direct Grant Program to encourage the enhancement and enrichment of educational activities to develop and cultivate student achievement. These grants are provided to help fund innovative activities that have a far-reaching effect. The Teacher Direct Grant Program is in place to further SPEF's mission to support educational excellence in the public schools of South Pasadena through the operation of enrichment programs.
Teacher Direct Grants
The SPEF board brought back its direct grants program in 2012 as a way to promote teacher- and staff-driven innovation in the classroom. Teachers, counselors, and staff members can receive up to $2,500 per individual or $6,000 for a joint application across a grade level,  to try out new curriculum, equipment, or techniques.
The link to the application is here.
https://spef4kids.org/wp-content/uploads/TDG-_-Background-1.png
1200
1200
Stacey Petersen
https://spef4kids.org/wp-content/uploads/SPEF-LOGO-HEADER-TEMP.png
Stacey Petersen
2022-09-01 04:27:02
2023-08-24 14:25:39
Teacher Direct Grant Application Is Now Open