Bringing together local businesses to help further SPEF's mission to support educational excellence in the public schools of South Pasadena.
Our 2019-2020 Business Alliance Members
Business Alliance Membership Information
What Is Business Alliance?
The SPEF Business Alliance is designed to provide your business with true marketing value in exchange for your support of the public schools in South Pasadena. SPEF provides a return on your investment through social media messaging, online presence, direct access to South Pasadena families and advertisements, all while striving to minimize requests for donations and sponsorship throughout the year.
The Business Alliance gives you the ability to customize at a level that is financially beneficial to your business.
YOUR SUPPORT WILL GO TOWARDS VITAL PROGRAMS AND INVESTMENTS, SUCH AS INNOVATIVE TEACHING METHODS, VISUAL AND PERFORMING ARTS, NEW TECHNOLOGY, ENGINEERING AND MATH CURRICULA, AND MANY OTHER INITIATIVES THAT WOULD NOT EXIST WITHOUT OUR COMMUNITY'S SUPPORT.
Families move to South Pasadena because the schools are ranked among the best in the state. A strong school district helps keep the community thriving, which is great for local businesses.
Sponsorship Recognition
Sponsor levels include all the benefits of Formal Recognition and Marketing below.
Customization is at the level of sponsorship for each program and event.
---
Formal 
Recognition for All Levels
SPEF monthly e-blast newsletter sent out to over 6,000 subscribers
Tiered listing on SPEF website
Tiered listing in the Program catalog & Event program
SPEF Business Alliance window cling to place in your business window
Invitation to SPEF's annual Major Donor recognition party
---
Silver & Gold Additional Recognition
Tiered listing in 5th Grade Musical Program
Tiered listing in Summer School and After School Catalogs distributed directly to each SPUSD family
---
Marketing & Advertisement
Use of SPEF's logo in your business generated marketing and promotional materials
Hyperlink from the SPEF4kids.org website
Tiered listing in the SPEF Thank You ad in the South Pas Review and/or the Southpasadenan.com
SPEF's Thank You yard sign displayed for two weeks placed prominently in front or your business
---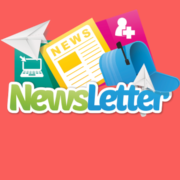 1
6000+ Newsletter Subscribers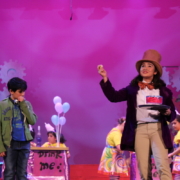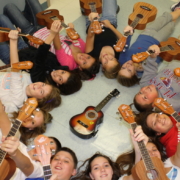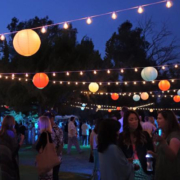 Interested in exploring more about Business Alliance? We would be happy to come to your office and talk about your businesses specific needs.
Call the SPEF office at 626-441-5810 ext. 1163 or email PJ Lutz at pjlutz@spef4kids.org or Julie Halverson at jhalverson@spef4kids.org.