Let us venture Through the Looking Glass for a whimsical and imaginative evening of dancing, bidding and celebrating together in support of our schools! 
Don't be late! Tickets and sponsorships are available now.
We'd simply go mad without your help! Volunteers,  auction items, and baskets of all types are needed. Please contact Malinda Vargas at mvargas@spef4kids.org.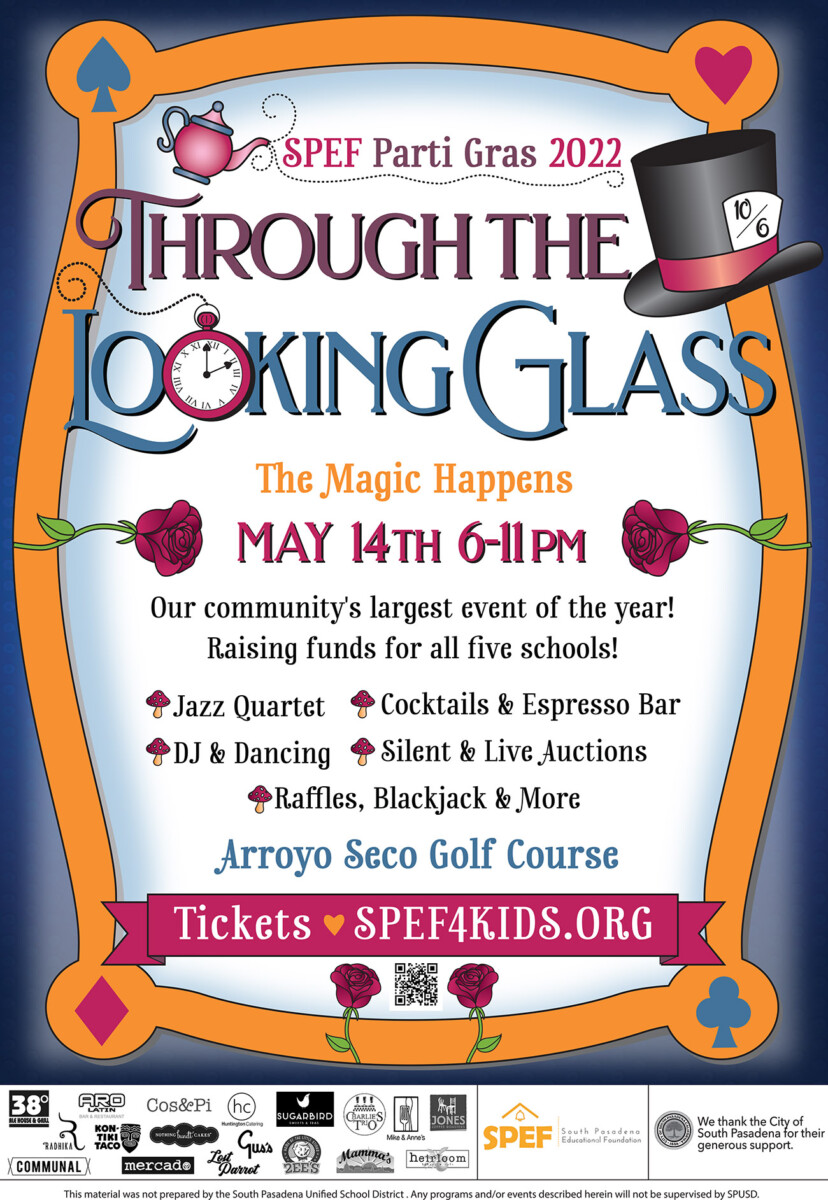 Parti Gras is an event that gives everyone the opportunity to spend an evening with friends and neighbors – and with your help, this year will be better than ever! Working together, we look forward to a wonderful, fun evening with the added benefit of giving our South Pasadena schools much-needed support.