SPEF Major Grants Awards: 2016-2017
Major Grants: Awards 2016-2017
In 2016-17, SPEF steered nearly $100,000 in major-grants funding to programs at all five of the district's schools. Here are the funded projects:
---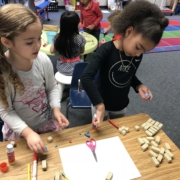 Project Lead The Way Science Modules
To meet the state's next generation science standards, SPUSD has been testing curriculum from the innovative non-profit Project Lead The Way with the help of funding from SPEF. The district will now be rolling out PLTW's Launch modules to every elementary school teacher in the district thanks to a $39,572 grant from SPEF. In addition to covering the cost of teacher training and support, the grant will allow the district to purchase curriculum units for K through 5 that introduce students to foundational concepts in physics, biology, earth science, energy and robotics.
The Middle School FarmBot
Supported by a $32,000 grant from SPEF, South Pasadena Middle School teachers Rebecca Bertolina and Richard Archer will lead their culinary science and engineering classes on a joint project to design, build and maintain a FarmBot Greenhouse. FarmBot is a computer-controlled farming venture consisting of a linear robot farming machine installed atop a small garden, open-source software, and documentation including a farming data repository. The robot performs nearly the entire gardening process prior to harvesting, including planting the seeds, watering each plant precisely on a set schedule, monitoring conditions, and eradicating weeds.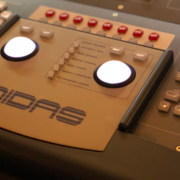 The High School Auditorium Soundboard
The audio in the SPHS auditorium runs through a 15-year-old analog soundboard that has suffered several critical failures — the occasional channel drop-out and even full losses of power. Worse, the board has been out of production for eight years, making it hard to find replacement parts. In addition, it doesn't have enough inputs to handle all the microphones needed for a full musical performance. Thanks to a grant of about $26,000 from SPEF, the high school will be purchasing a new digital Midas Pro 6 Live soundboard that is fully automated and controllable from anywhere in the building.
https://spef4kids.org/wp-content/uploads/SPEF-MajorGrants-PLTW-2017-02.jpg
900
1200
Stacey Petersen
https://spef4kids.org/wp-content/uploads/SPEF-LOGO-HEADER-TEMP.png
Stacey Petersen
2018-06-13 02:30:50
2018-12-03 05:35:08
SPEF Major Grants Awards: 2016-2017