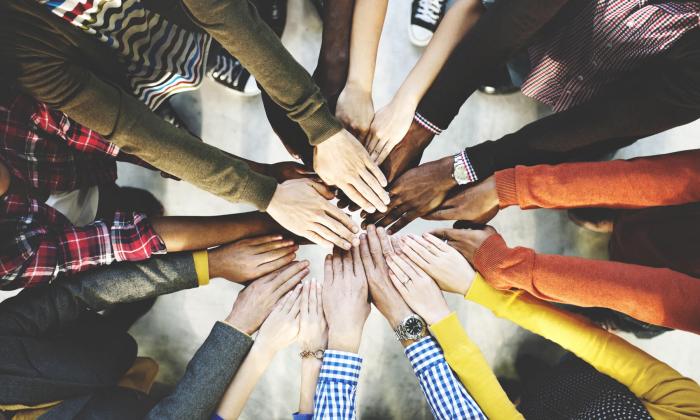 South Pasadena's public schools will be able to introduce or expand three vital academic and behavioral programs, thanks to $100,000 in grants from the South Pasadena Educational Foundation.
SPEF's Major Grants committee informed school administrators this week that it had agreed to fund requests to expand the Project Lead the Way/Engineering Pathway and the elementary school Mindfulness program, and to launch anti-bias workshops at South Pasadena High School. "SPUSD greatly values our partnership with SPEF, including its generous funding of annual major grants, which enable us to be visionaries who are able to take action through ambitious, student-focused, educational programs," said Superintendent Geoff Yantz. "During the current cycle of funding, major grants will be supporting social-emotional programs and lessons, specialized anti-bias training for teachers and students, and curricular advancements in highly sought after subjects such as science and engineering."
Here are more details about each of the grants.
PLTW Engineering puts students into the role of engineers, adopting a problem-solving mindset and translating their ideas into reality. Its courses pose real-world challenges for students, helping them to work collaboratively and think creatively.
SPEF has been a key backer of the PLTW curriculum, helping to establish a series of popular STEM/engineering courses at the middle school. That effort will soon bear fruit as well in the high school; it plans to begin offering its first PLTW engineering course, which SPEF also funded, in the 2019-20 school year, coinciding with the opening of the new engineering lab. 
The new $42,460 grant  from SPEF will fully fund a second course in high school, titled "Principles of Engineering." Starting in 2020-21, the course will lead students through a broad range of engineering topics, including structural strength and automation, then have them apply it to the challenge of designing a self-powered car.
The Mindfulness program grows out of a seed SPEF planted at Marengo Elementary School a few years ago. Teachers there had obtained a direct grant from SPEF to fund an eight-week mindfulness initiative, which had a special instructor come in twice a week to lead 15- to 20-minute sessions on such mindfulness activities as focusing on one's breathing, on sounds and on thoughts. The point was to give students tools that help them reduce anxiety, improve focus and heighten empathy by helping them to better identify, talk about and cope with their emotions.
The effort was so well received and effective, the district sought to expand it. And now with a $45,540 grant from SPEF, the district expects to bring the mindfulness curriculum right away to 45 classrooms across all elementary schools, and to 54 classrooms in 2019-20. It's a timely effort, considering the surge in children being diagnosed with anxiety. 
The third grant targets concerns about how the heightened political divisions, declining civility and other fault lines in our society are affecting students. The district sought SPEF's help to bring a training program to teachers and students that could help improve their ability to listen and respond to viewpoints that conflict with their own.
Using a $12,000 grant from SPEF, South Pasadena High School plans to send up to 100 staff members and up to 50 students to full-day anti-bias workshops run by the Anti-Defamation League. The goal is to train students to use their leadership skills and influence over their peers to encourage respect and civility in their schools and their community. Students will also be trained to lead workshops and discussions with their peers about issues that are affecting their lives, and to promote a culture that values the differences among us.
https://spef4kids.org/wp-content/uploads/Teaching-Tolerance-rf_hands-all-together-1800x1080.jpg
420
700
Stacey Petersen
https://spef4kids.org/wp-content/uploads/SPEF-LOGO-HEADER-TEMP.png
Stacey Petersen
2019-03-05 16:13:32
2019-03-06 18:11:26
Major Grants Awards 2019