College Essay Writing Bootcamp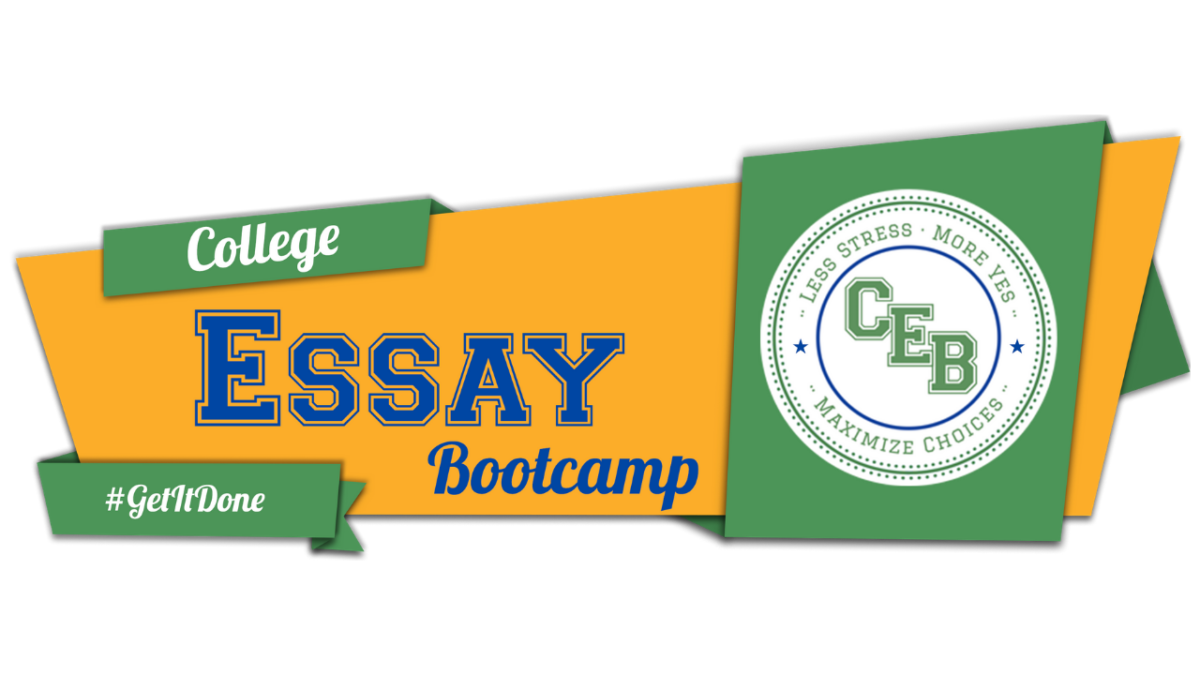 Attention parents of SPHS class of 2023
Your teen is just 7 months away from submitting her/his first college application! Can you believe it? WOWZA! Breathe.
If s/he is applying to at least one UC school and/or to Top 100 colleges, they will need interesting, engaging, and compelling essays. Their list of colleges is meant to ensure your child has choices. The job of the college essays is to maximize those choices! 
Have you and/or your teen watched the 40-minute Free College Essay Mini Training? If you do nothing else – I recommend taking advantage of this free 40- minute workshop. Your teen will walk away with: 1) the 7 categories of topics every teen chooses from, 2) the 4 common college essay topics that don't work, and 3) the 5 biggest mistakes every teen makes when drafting their college essays on their own. 
Be sure to check the list of names below to see if you are officially registered for our essay camp at SPHS on August 1 – 5. If not – Join Us! 
College Essay Bootcamp
 has a total of 5 different sessions and locations in case August 1 does not work with your schedule. 
CLICK HERE
 to reserve your spot and/or book a call to get your questions answered.
TO SAVE $400 – PLEASE USE THE CODE:   SPEF400
This code is available through the end of May.
https://spef4kids.org/wp-content/uploads/SPEF-LOGO-HEADER-TEMP.png
0
0
Stacey Petersen
https://spef4kids.org/wp-content/uploads/SPEF-LOGO-HEADER-TEMP.png
Stacey Petersen
2022-05-23 13:57:08
2022-05-23 14:50:47
College Essay Writing Bootcamp